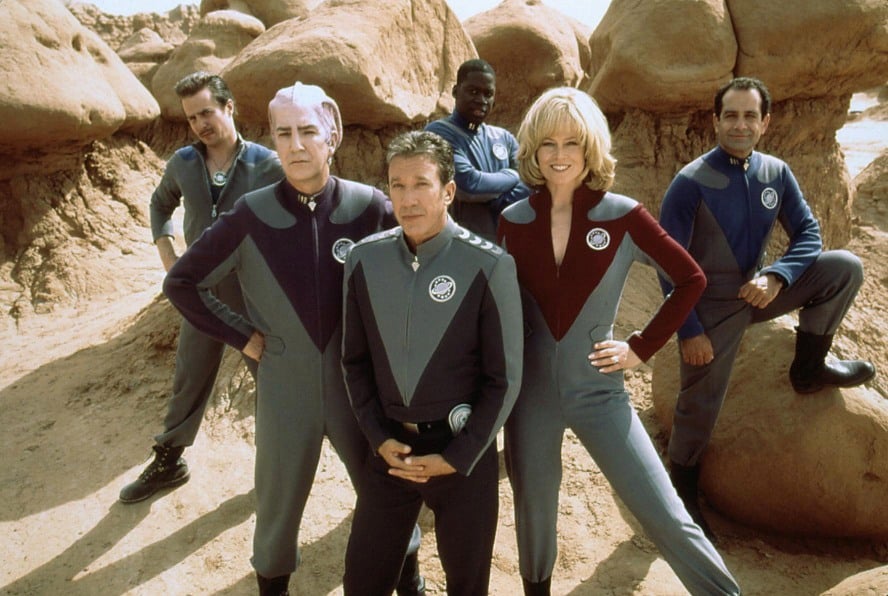 Who should be chosen in the new Galaxy Quest TV series?
Admit I don't want to invest in Galaxy Quest at all because the movie was a lot of fun and had a good story, but trying to continue years later, especially with the loss of Alan Rickman, looks like a mistake. There it's out, I said it, and many fans will think it's one of the dumbest things they've ever heard since plans to create a Galaxy Quest sequel are underway. since a while. The fact that there are plans to push a series involving Simon Pegg is even more troubling as it has to be asked who is going to be cast on the series as they are unlikely to reclaim the original cast unless everyone is available. and may stay like that for a while. But as to who might be the best for the cast, there are a slew of actors who would be likely to vie for a role in this show. If the command team were to be kept at the same size, it's fair to say that it might not be as difficult to determine who could work and who would be best for each role.
It all depends on whether or not the series will keep the same format and the same type of characters in the same roles. Replacing the lead roles would be a bit difficult to catch up with as it would be better to create a different team and mention the original team as a way to move the story forward while not trampling on everything that the movie started with. choose different people in preferred roles. It would be great to see some of the original characters return for cameos, to make sure the series is on the right track, or just to check things out and make a fun appearance for fans.
But when it comes to who might take what role, it's fair to say that, since this is a sci-fi comedy series, or, hopefully, at least it might be nice to see the team made up of people capable of achieving a humorous and dramatic effect that fans would no doubt appreciate. Seriously, I could see Steve Carell as the captain, with Kevin Hart as the security guard. Oddly enough, Ken Jeong could be a good replacement for Alan Rickman's character, although people would agree that Rickman can never be replaced. I'm fine with that, but bringing in someone like Jeong would be interesting enough to make it work. Although he's not a big fan of him, I think Sacha Baron Cohen could work as a technician, while Aziz Ansari could be a decent pilot as he could bring some humor to the role. As for the women on this show, there should be at least a few to complete the cast, but the lead role looks like it should be Kate McKinnon if she was ready to take on the role.
Kathryn Hahn and Aubrey Plaza might actually be good choices for a show like this as well, because if this series is to look like the movie, it's very likely that the humor would take on several different dimensions that would require a different play. and the comedy styles of the women just named. There are so many other choices that people would probably make that it's easy to think people are already throwing names into the mix to see what sticks. But right now it still feels like it might have been a mistake, just because Galaxy Quest ended, more or less, with a happy ending that was definitely open but didn't need to. to be developed from the question of how to top off the original, there are bound to be some answers, but not necessarily the best. Either way, this series will be something fans are ready for and will be waiting to see because it has already received enough hype.
Whatever happens with Galaxy Quest, it feels like fans will accept it one way or another. It is likely that it should have been kept as one fun story telling movie that poked fun at the sci-fi genre but redeemed itself by create a tale it was fun to watch and eventually took it a bit seriously to end on a high note. Hopefully this show can build on that feeling because otherwise it feels like being goofy is all he has left.