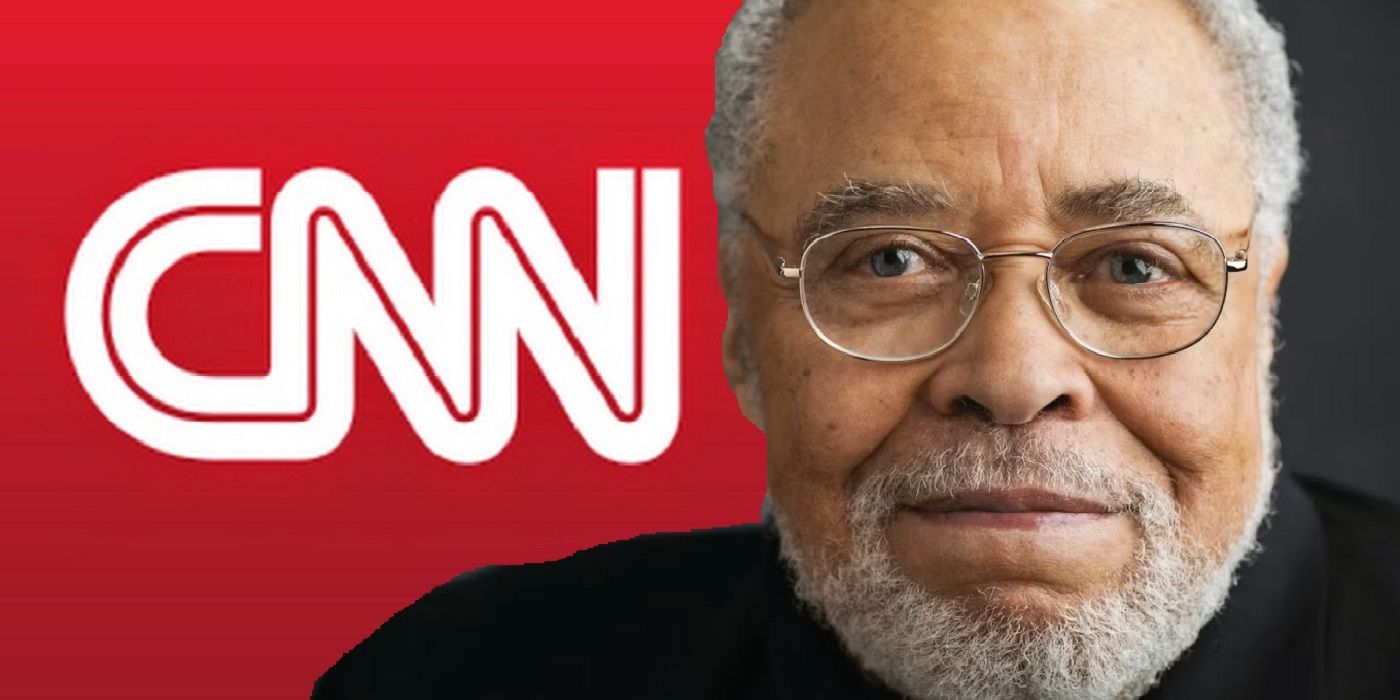 James Earl Jones forgot he recorded 'This is CNN' for CNN
URBAN LEGEND TV: CNN didn't tell James Earl Jones they were going to use him saying "It's CNN" for commercials.
Recently, the iconic James Earl Jones retired from his voice acting role as Darth Vader and officially signed over his voice rights to Lucasfilm, so he could use AI to continue recreating the classic voice of Darth Vader using Jones' legendary baritone voice for many years. come. Jones' success as Darth Vader opened up a whole new world for the actor. He recalls in his autobiography (written with Penelope Niven), Voices and silencesabout the impact that Darth Vader had on his career, "The role started a chain reaction of voices in my career. With Darth Vader, this mythical character, my voice became more and more frequently used as a voice authority. He brought me a lot of commercial and voice-over work. Voice-over work led to more and more opportunities for on-camera narrations and commercials, with their own medium and craft so different from movies and theater.
One of those roles was doing promos for CNN. Jones' booming vocal "This is…CNN" became an iconic promotion for the network.
Now generally speaking when it comes to trying to confirm or debunk a legend, if you've seen past legends you'll notice that very often I look at the primary sources of the legends to see them address the stories . This often works, but sometimes the main sources WERE inadvertently the ones that STARTED the legend! Such is the case, then, with James Earl Jones and a weird story involving CNN possibly trying to get a Jones promo out without paying him.
RELATED: An Infamous Lost Episode About Jack's Tattoos Changed the Show's Entire Arc
DID CNN USE SUBRETITANT MEANS TO "STEALING" JONES' VOICE?
CNN began using Jones' voice in 1990, to celebrate the cable news channel's 10th anniversary. Rick Salcedo was CNN's senior vice president for marketing and creative services at CNN, who also headed the network's on-air promotions and marketing from 1990 until he left the network in 2001. He was the one who had the idea of ​​having Jones do the promos. So when the promos started, they were specifically tied to the network's 10th anniversary…
For a while people weren't sure if it was Jones or not, but eventually it became clear that Jones was behind the promos. This, of course, was just when the Gulf War began and CNN became a bigger news source than ever, with its 24-news coverage being a key way for Americans to follow events in Iraq and the United States. Kuwait during Operation Desert Storm. So in 1991, those Jones promos were really a big deal.
However, Jones then proceeded to tell people that he never agreed to do them. He appeared in the television interview series, personalities, in 1991, where he claimed, "I think maybe it was a gift. I might have done an interview like this, and (the CNN interviewer) said, 'Oh, Mr. Jones, would you like to read this?' is CNN.' And that's (how) it (happened)." Very quickly, the story became that CNN essentially stole Jones' voice without paying him. CNN insisted she hired Jones and paid him off, and it was all complete.
Jones admitted a few years later to being mistaken in an article from Toledo Blade in 2001, at a point in the interview where he debunked some false stories. Regarding the CNN story, he noted, "It's more silly. They reminded me that I had a recording session and they paid me well for it. One day my son said, 'Dad, is that you?? And I said, 'I don't remember.' It was such a simple thing, it wasn't a hard thing to forget." So yeah, CNN reminded him that they paid for it, and he stopped saying it was a gift.
Years later he even called back how he prepared for the promos, "I just cleared my mind, then filled it with the thought of all the hundreds of stories – tragic, violent, funny, touching – that could follow my introduction. And then I said, 'It's CNN.'" He even pointed out how CNN promos led to one of his favorite moments of his career, explaining, "You know the proudest moment of my life. career? Two air force pilots told me that when they landed after fighting in the Gulf War, the first thing they heard was my voice on CNN and they knew they were I was happy to be identified with the idea that the soldiers were at home.
.
RELATED: Did Ron Howard Threaten to Quit Happy Days If the Show Was Renamed 'Fonzie's Happy Days'?
SOMEONE WHO REALLY "STOLE" JONES' VOICE
Jones' story about CNN trying to get "free" might seem hard to believe, but it actually happened in the past when Jones' voice was used in the credits for years. end of Rush Limbaugh's radio show. Limbaugh revealed in 2016 why Jones's voice has ceased to be used:
I'll tell you how it happened. Johnny Donovan, who is the director of compression here, director of compression and production, ran into James Earl Jones, who at the time was doing these identifications for CNN. It was about 25 years ago. I forget where Johnny met him, but it was a social thing. No no no. James Earl Jones was somewhere in the studio. It's true. OK. James Earl Jones was a guest on WABC, who was behind the program at the time, and he was a guest on another show and Johnny Donovan came in and asked him to say, "You're listening to the EIB network."

And he wouldn't. He wouldn't for a while. Eventually Johnny Donovan, as compression manager, convinced him to do it. He didn't know what it was so he finally did it and then a few years later or I forget what a big moment it was after that Justin he found out and made us stop using it. He revoked the authorization.
So, as you can see, Jones' concern didn't come out of nowhere, because people really tried to do things like that during his career.
Anyway, the legend is…
STATUS: Fake
Be sure to check my archive of TV Legends Revealed for more urban legends from the world of television.
Feel free to (hell, please!) write in with your suggestions for future installments! My email address is [email protected]